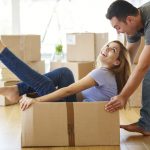 There are important things that you should know before you change your life and relocate to Mexico. It of course is a good decision that will impact and improve your future. Below are tips for relocating to Mexico that will assist your transition and make it go smoother.
Mexican Laws
Firstly, it is important to remember that relocating to Mexico means that you will need to adhere to Mexican laws. Many people seem to think that when they are abroad their behavior can change without repercussions. Laws for drinking and driving, texting and using a cellphone while driving, urinating in public and other regulations are just some of the laws you should consider when relocating to Mexico.
Dollars vs Local Currency
The peso $MN is the currency used in Mexico. Dollars are still accepted in the tourist regions at many of the establishments, but you should know that the official way of payment for goods and services is the in Mexican pesos. Some of the more expensive goods are advertised for sale in dollars, which would include fine art, land and property, and cars, but many times when you arrive to purchase these items you will be expected to pay in the form of pesos at the current exchange rate. Prices shown in dollars is often a means of avoiding the rising and fall of exchange rates.
Immigration and the Correct Visas
If you are not a natural born citizen in Mexico, then you will need a visa to relocate, live and work in Mexico. If you are already have a job waiting for you in Mexico, then the visa process is quite easily, but you should start the process prior to arriving in Mexico. It is even easier to get a visa if you are retired as all you will need to do is provide your income that you receive from your pension before you arrive in Mexico. Tourists that are not thinking about relocating to Mexico do not need a visa but will fill out a tourist card upon arrival that they must keep throughout their stay and present upon departure at the airport.
Healthcare in Mexico
The basic healthcare in Mexico is covered when you pay your social security quotas as your employer will be sure that it is paid, but many foreigners should consider purchasing private healthcare insurance, so you can have access to the best doctors and facilities in Mexico and worldwide.
Free Public Schools
Children can attend the free public schools that are in Mexico, but parents should know that the class sizes are usually much larger than in your own country, and the standards may not compare to what you expect. There are private schools in Mexico that are quite affordable and for those foreigners that are making a good wage can send their children to these private schools that cater to bilingual children.
Purchasing Property in Mexico
It is very similar to purchase property in Mexico as it is in the United States and Canada. However, there are some restrictions that you may need to know when purchasing property that is found within 50km of the beach or the borders of Mexico. In those cases, you will have to have a fideicomiso trust that can be found at the popular banks, so your property purchase will be backed up as you are a foreigner.
Paying Taxes
If you work or have your own business in Mexico upon relocating to Mexico, you are expected to pay taxes. To avoid double taxation for foreigners, Mexico has agreements with many other countries, so you will only have to pay taxes once. One thing you should do before you relocate to Mexico is to consult with your tax advisor about paying taxes in Mexico. VAT charges fluctuate around 17%.
Car Insurance
It is illegal for anyone to not have car insurance in Mexico. The minimum coverage is required in the event of any injury or death involving a third party. You won't have to carry any property insurance or health insurance in Mexico as it isn't the law, but it is recommended for all foreigners relocating to Mexico.
These are the tips for relocating to Mexico. If you are planning to relocate to Mexico, then you should go over each of these tips, so you are prepared.