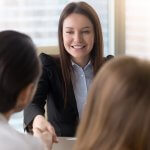 Notary public attorneys in the United States cannot be compared to a notary public in Mexico. Anyone with the right training can become a Notary Public in the US, while only experienced lawyers who pass the stringent assessments can become the notary public in Mexico, and only once they have been selected by a state governor. This is because this role has far more legal responsibilities compared to its US counterpart.
Do you need a notary public to buy Mexican real estate?
Yes. You need to use the services of a Mexican notary public in order to purchase real estate in Mexico. This applies to both national and foreign nationals. A Mexican notary public has the power to witness and certify valuable business and civil documents requiring absolute authenticity. All original legal records will also be under the responsibility of a notary public for managing and safe storing.
How does someone become a Mexican notary public?
It is not easy to become a notary public in Mexico. You must satisfy some strict requirements like being a Mexican citizen and be at least 35 years old. You must also have a valid law degree from a Mexican university and have served in a notary public's office for at least three years. There is also an evaluation which you must pass before the office of the state Governor will appoint you as a qualified candidate. Furthermore, there are only a finite number of positions, so you may only take the office once a suitable opening has come up.
How can you find the best Notary Public in town for your real estate transactions?
Your real estate agent will usually offer you the best advice on which notary publics are most efficient and cost effective. Usually, well-established professional real estate agents already have strong working relationships with reputable legal professionals and will be able to offer you sound advice. If you are not using a real estate agent to find property, you can also check the collegiate website for Notary Publics in Mexico.
What about a lawyer?
If you are still uncomfortable working solely with a Notary Public and would rather have a lawyer for your transactions, remember that in Mexico, only the Notary Public has the power to process necessary papers to ensure that a legal transfer of land titles happen between the seller and the buyer. You can also avoid the lawyer's fees when you hire a Notary Public. You only really need to seek a lawyer's advice for major complications. Regardless of whether you want to use the services of a lawyer, you will still need a notary public.
Once you have agreed in principle the purchase of a property, choosing the Notary Public is the primary step to take. Under Mexican Law, only a Notary Public can prepare and process land deeds.  The Notary Public will also ensure that all permits and documents are in order to that the deal will run smoothly resulting in a successful transfer of title. The Notary Public should also be able to provide possible solutions to legal problems and make you aware of your legal liabilities related to your intention of buying a possession.
What is your experience of using a notary public to purchase Mexican real estate? Leave your comments.