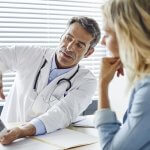 The topic of medical insurance for expats is a complicated one. Some expats living abroad keep their medical insurance back home to cover them for some medical emergencies or may choose to purchase private medical insurance in the country where they choose to live. Snowbirds, in particular, who may only live a few months abroad, are more inclined to keeping their insurance policy running back home. However, the problem arises if you get so sick that you cannot get home safely to receive medical attention. That is where medical repatriation insurance comes in handy.
Interested in finding out more about medical repatriation insurance for expats? Read on…
What is a Medical repatriation Insurance?
If you have a medical evacuation coverage, you have the choice to be sent back home and receive the optimum healthcare you need as provided in your insurance coverage back home. At the moment, this need might not be a priority, but if you or a family member will be part of a critical medical situation, you will need an essential support to avoid getting into more difficult circumstances. Commercial airlines will not permit you to fly when you are suffering a critical medical condition; therefore, getting back home can be a very costly affair. For most people, the cost of medical repatriation is more expensive than paying for private healthcare in the country where you find yourself living as an expat.
How About a Travel Insurance? Doesn't that cover you?
A travel insurance policy given in your home country provided coverage for a limited period only, usually not longer than 60 or 90 days. So expats who choose to spend a longer time abroad may find they are not covered. The coverages vary largely and there might be some that include a form of medical repatriation. You should check your travel insurance to see how much money it will cover you for medical repatriation and make sure that it stipulates that you will be sent home (rather to another country that is closer which can offer you treatment). Many people find that they are not fully covered, which is why medical repatriation insurance could come in very handy.
How About Private Healthcare Insurance?
If your visit to Mexico is for longer periods, let's say you have decided to live Mexico for an extended time, or you are on a volunteer job, or on a sabbatical, your short-term travel insurance policies will not cover you. Local health care policies also do not cover medical repatriation costs but usually provides only for treatment in-country. In these instances, you may find that medical repatriation insurance is a great option.
Why You Need a Medical Evacuation
Your pre-arranged medical repatriation plan will be beneficial in many ways. Out-of-pocket costs of medical repatriation are high and even out of financial reach for most people. While staying in Mexico, you might be covered by your short-term health insurance scheme in your home country but you have to be there physically in order to avail it. The set back is no commercial airlines will allow to fly you home once you are in a critical medical condition.
Why you should receive medical care back home?
In circumstances where you become critically ill or injured, your private healthcare policy might not provide all the needed healthcare coverage while you are here. There is always a chance that you need to get back to your home country and receive the attention from your own doctors, your local hospital, and your family members. The support and attention they can provide will be more important but a provision to fly you home might not be available to you through your common healthcare insurance policies.
Not only will a medical repatriation insurance provide you a flight out of Mexico, it also gives the services of a medical team composed of medical professionals and specially trained medical transport personnel. They coordinate logistics between doctors, hospitals, airports and government agencies while keeping your family members apprised throughout the evacuation effort. The costs of having a medical evacuation plan are affordable and there is good value when you consider the expertise and support network you can get. There is also the peace of mind knowing that whenever a critical medical emergency occurs, you and your family can get back home.