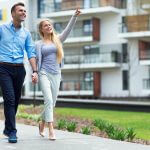 Ever wondered what the difference is between condo hotels and timeshare? Perhaps, you have been invited to view a condo hotel when looking for real estate and are a little confused as to why your realtor would recommend a property that you would consider to be a kind of timeshare. Well, let's start by dispelling some myths.
Condo Hotels and Timeshares – Dispelling the myths
Firstly, a condo hotel is not a timeshare, although some condo hotels might offer timeshare products. A condo hotel is a resort where you can purchase deeded real estate. Condo Hotels are not gimmicky and fly-by-night, rather, they are most commonly found in top resort destinations targeting high end clients looking for real estate as well as all the comforts of a hotel.
How are Condo Hotels and Timeshare similar?
Both condo hotels and timeshare involve the purchase of a vacation property in some form. They are both easy ways of owning a vacation home without having all the responsibilities that you would have if you purchased an independent property because you have all the support of the hotel to look after your unit when you are not there. Another similarity is that both condo hotels and timeshare resorts are located in the most popular spots for visitors, so you will never have a problem selling or renting your property should you wish to do so.
Why buy a unit at a Condo Hotel?
Buying a unit at a condo hotel is just like any real estate purchase. You own the deeds to your unit within a resort that offers certain services. These services, such as restaurants, pools, resort activities, spa etc. will be covered in your maintenance fees so you don't need to worry about anything. All you have to do is turn up and enjoy your property, taking advantage of all the services. Owning a condo hotel property is totally flexible. You can stay in your property whenever you wish; all you have to do is turn up. You are not tied into the same dates each year as you might be with timeshare. This is so much better if your schedule is unpredictable. Plus, when you're not in your property, the hotel's marketing team can rent out your unit to hotel guests and split the income.
Resale value on condo hotel properties
Condo hotel units can appreciate just like any real estate. Although most people do not purchase condo hotels as a strict investment, you can be fairly secure that your property will hold its value. This is especially true if you intend to rent it out. Condo hotels are still a fairly new concept, but the indications are that resale values have a great chance of appreciating in value over time, especially when you purchase in the top vacation locations.
What's your opinion of condo hotels? Leave a comment.