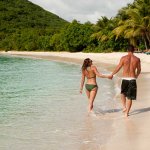 Do you want to immigrate to Mexico where you can start a new life in an entirely new country? It is understandable because Mexico is an amazing country and people that are wanting to start a new life and immigrate to Mexico can do it with ease. It is easy to retire to Mexico too and to do so all you will need to do is prove your retirement income (and you must have not have a criminal record). If you want to immigrate to Mexico and work the immigration process is a bit more complex, but most people with a passport from the USA, Canada or Europe can do so with ease.
Do you want to immigrate to Mexico and start a new life? If you do, then please continue to read below:
A New Fresh Start and Life
Starting a fresh new life in Mexico can happen fairly easy for many English speaking individuals. Mexico provides that and much more. The country has an amazing climate, beautiful scenery, new customs, and you can learn Spanish. If you want to immigrate to Mexico for a new fresh start and life, you can do it with ease.
Easy to Return Back Home
One of the best benefits of immigrating to Mexico is you can return back home with ease if you are from Canada or the United States. You can get back home in just a few hours and your family and friends can come and visit you too.
 Sociable Country
Mexico is a festive and sociable country. The people are welcoming and friendly and you should just ignore what the news says. In Mexico, the daily experience is always safe and friendly, and the expat community are popping up everywhere in Mexico. It may surprise you, but if you immigrate here your social life will be active and fun. 
Job Opportunities
There are a variety of job opportunities available in Mexico if you are planning to immigrate to Mexico so you can work. English speakers will find job opportunities in the real estate industry, sales, schools, hospitality, and in the timeshare industry. 
The Best Cuisine
Once you have immigrated to Mexico you will be in heaven if you happen to be a foodie. Mexico has the best cuisine and it's celebrated worldwide. The cuisine is also protected by UNESCO. It may be difficult to lose weight when you immigrate to Mexico due to the delicious cuisine, but you are in luck as there are many gyms that offer affordable memberships and you can also exercise outdoors as the climate is always great!
Affordable Lifestyle
One of the top reasons why people want to immigrate to Mexico is the affordable lifestyle. You will be able to indulge in a variety of luxuries that you couldn't afford to do back home because they are affordable in Mexico.