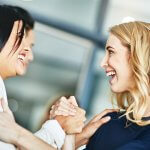 One of the most asked questions for people that are considering a Mexico move is should they learn Spanish and is it really that important? Could you move to Mexico without learning how to speak Spanish? Continue to read below to find out if you should learn to speak Spanish when you move to Mexico.
Moving to Mexico – Learning Spanish? 
Where Will You Be Living in Mexico? 
Should you learn to speak Spanish when you move to Mexico? There are some cities and areas that you will need to learn to speak Spanish just to survive. Mexico has come a long way than many of the Latin American countries where many of the people in Mexico can speak a little bit of English, but there are areas in Mexico where learning Spanish is a must because it may be very difficult and uncomfortable for you to live in these areas.
If you are planning on moving to top beach destination locations in Mexico such as Baja California, Puerto Vallarta, Los Cabos, Riviera Maya, Acapulco, Banderas Bay, and Cancun are locations that you really won't have to learn to speak Spanish. A few other top locations in Mexico where you won't have to learn to speak Spanish is Lake Chapala and San Miguel de Allende. These cities that were mentioned have many English speaking people that have moved to these areas and many of the locals in these areas are highly educated and they also have major English speaking skills. There are locals in these areas that claim that they don't speak English, but they are able to say many English words and they probably know many more English words than you know Spanish words. 
Survive or Thrive When Moving to Mexico?
Do you want to survive or thrive when you move to Mexico? You need to think about the importance of learning to speak Spanish as if you just want to survive or do you want to thrive in this amazing country. Many cities that were mentioned above are very expat friendly, which means you will be able to get by with just speaking English, but if you don't learn to speak Spanish you are eliminating many opportunities. If you plan on working when you move to Mexico then you should learn Spanish or if you are wanting to start your own business to go along with your retirement fund, then speaking Spanish is important. 
Live an Authentic Mexican Lifestyle or Live the Expat Lifestyle? 
If the life that you want to be created in Mexico is a second America, then learning to speak Spanish isn't needed, but if you just learn to speak a little Spanish you will see that your lifestyle will be enhanced. You will have the ability to talk and interact with local residents of Mexico where they will tell you about their heritage and culture. Are you intending on learning fluent Spanish? If you are, then you will be able to learn the culture and experiences and the locals may even ask you to come to their homes for dinner and conversation. It may surprise you but Mexicans are generally very warm and welcoming and they are very impressed when they hear you talking to them in their Spanish language.
 Moving and Working in Mexico
Are you planning on moving and working in Mexico? If you are, then you should really consider learning Spanish. There will be doors opening up for you and speaking the language will make you a promising candidate. Any high level careers and jobs will expect you to have fluent Spanish speaking skills. Moving to Mexico and learning Spanish goes hand in hand together.