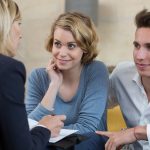 Investing in Mexican property in great vacation destinations like Cancun, Los Cabos, and Puerto Vallarta can be a really savvy thing to do (if you have the capital to make it achievable). You could be forgiven for thinking that in big timeshare and vacation club markets like Mexico you have missed the boat, so to speak, but it's just not true; there are plenty of opportunities still out there for Mexican property investments for vacation rentals.
Mexican property investments for Vacation Rentals
Foreigners are now able to buy property in most areas of Mexico, thanks to the Fideicomiso system in place in the restricted zones 50km of the coast and 100km of the national borders. So, once you've found your perfect property you can begin putting it to work for you by bringing in vacation rental clients. Mexican property investments for vacation rentals is a growing industry in Mexico; last year it grew by around 9%!
Income from your Mexican Property
One of the really great things about renting a vacation property in Mexico is that you can get premium rates and make a higher return by advertising in US dollars! You see, all your expenses, maintenance costs, and utilities will be in Mexican pesos, not dollars, so you can keep your profit margin high. This is a great way to establish a reliable and considerable second income for you and your family when you choose Mexican property investments.
Paying tax on income from your Mexican property investments
One thing you must be careful of, however, is falling afoul of the new tax laws in Mexico. In the past, it was the case that rental income from Mexico flew under the radar most of the time, but this isn't so anymore. Be sure to consult a tax attorney to make sure you stay on the right side of the law. You will only be expected to pay tax in one country, so be sure you are not paying tax twice on your Mexican property investments.
A Mexican property in paradise that is yours to use
Never overlook the fact that the property is also in investment in your future vacations! Save a week or two of the high season for personal use, and you'll realise that you've knocked a chunk out of the cost of high quality vacations for the rest of your life, too!
What is your opinion of Mexican property investments? Share your thoughts and leave me a comment.