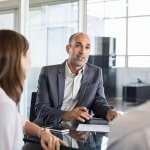 If you own property in Mexico it is key that you consider how you will insure this valuable asset of yours against natural disasters, unforeseen events, and other risks! Here is all you need to know about getting property insurance in Mexico.
Getting property insurance in Mexico
Insurance providers in Mexico have access to a huge amount of topographical, meteorological, and historical data which allows them to calculate the likelihood of certain risks in each postal code, and assess the premiums accordingly. The necessity for this has much to do with the fact that Mexico is much more prone to natural disasters like hurricanes, floods, and earthquakes than many parts of Europe.
When you buy a residential property, you will be able to get a quote on a "named risk" or "all-risk" basis covering a plethora of situations and eventualities. These can include storm damage, flood damage, burglary, and even cover for third party incidents (for example a tree falling on your property during high winds). This will also include cover for the contents of your home.
Exceptions when looking for property insurance in Mexico
Most property in Mexico is fully insurable, but there are some exceptions to this rule which you should be aware of before buying:
Untitled Property: property built on Ejido (or common) land cannot be insured because these can only change under agrarian terms. This means that you gain possession of the land and structure, and can gain enjoyment from it, but you do not hold the title deed. As such structures on this land are uninsurable; in the event of any claim the insurer will wish to see the title deed rather than simple proof of possession.
Palapas: Palapas are beautiful and intricate structures which can be found on some Mexican homes, and are usually constructed using a mixture of bamboo, wood, and palm leaves. They can be found as stand-alone structures, or as annexes to roof gardens and other terraces, but they will usually be excluded from any property insurance coverage due to their vulnerability to elemental conditions and fire.
Commercial property; if you intend to use part or all of your property for commercial purposes, or if you intend to rent part of your property (known as "simultaneous occupancy") you will need specialized insurance from a broker who can provide it. These properties will require more complex and expensive policies than those which cover the risks of simple, residential usage, but they are well worth the money as they cover for a number of eventualities including, but not limited to, fire, robbery, structural damage, and damage cause by storms.
What did you think about this article on getting property insurance in Mexico? Leave us your feedback.