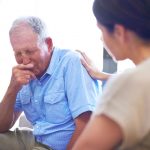 One of the common fears that people have when considering moving to a country like Mexico, whether to start a new life or for retirement, is how to cope with missing their loved ones. For some, the thought of leaving behind their kids or ageing parents is enough to keep them from making the move they so much desire. Here we have some tips about how to stop yourself from missing family when you move to Mexico.
Move somewhere with direct Flights
Choose to relocate in a place that has plenty of flights to your hometown, or cities that are close enough to make it convenient for your family to come and visit. Choosing locations with direct flights or those served by budget airlines is a particularly favorable choice. You will be surprised at how many of your friends and family come to visit.
Choose a destination with lower living costs
Another bonus of choosing a destination like Mexico as your new home is that the cost of living is cheaper, which makes vacations for your family and friends attractive too. It will also mean that you have some spare cash to pay for airplane tickets for those people who simply cannot afford to visit you.
Sunny Winters
Choose to live in a location that is sunny and warm during winter and you can be sure you will have no need to miss your nearest and dearest. On the contrary, you had better find a property that has plenty of spare rooms and additional bathrooms.
Webcams
Be sure that you have great internet connection so that you can use webcams and services like FaceTime, Skype and so on so that you can connect by video with your loved ones back home. Today, there really is no excuse not to keep in touch regularly and see your grandchildren grow up on line.
Schedule regular calls
You know what life is like once you get into a routine, so be sure to schedule regular calls with those who are closest to you. Whether that be every few days, once a week or once a month, be sure to start a routine and get into the habit, otherwise you might find the months passing by without a call.
Budget for yearly visits
If you have the financial security, you might want to budget into your yearly expenses flights home. That could mean that you have a yearly budget for you to spend visiting your hometown or that you have a budget set aside to treat your loved ones to come and visit you in paradise.
Surround yourself with new pals
Of course, the best antidote to feeling homesick and missing your family and friends is to create a new social circle in your new home. Start socializing as soon as possible, joining local expat groups, taking Spanish lessons, dance classes, yoga and the like to get yourself fully immersed in the local community, whether that be with Mexicans, expats or a mix.