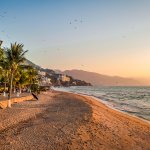 You are in luck if you have been considering living in Mexico so your retirement fund is extended or you just want to save money. If you are coming from Canada, Europe, or the United States, then Mexico is an excellent idea as you will quickly see that Mexico's cost of living is much lower. Your money will go further than it did before. There are a variety of things that you should do to ensure that you are living an affordable life in Mexico, because if you don't then you may be spending more money than you want or than you should be. You can live cheap and happy in Mexico with the tips provided below.
Live Cheap and Happy in Mexico Tips  
Local Market Shopping
You can live cheap and happy in Mexico and save money too when you are local market shopping. Many Mexicans purchase their produce, fruit, and vegetables at the local markets instead of purchasing them at the Farmers Markets that charge outrageous prices for linseed breads and handmade organic soaps. The Farmers Markets in Mexico seem to sell their items at San Francisco prices, which is expensive. 
Mexican Public Transportation
If you are considering importing your vehicle to Mexico, then you may want to rethink this decision because it is very expensive to do and the paperwork is massive. You don't want to purchase a car in Mexico either because the prices are much higher than in Canada or in the United States. The Mexican public transportation is affordable and cheap along with being regular and reliable. The taxis are affordable and recently Uber is available in many different locations in Mexico.
Happy Hour Partying
There are coupons, happy hours, and special discounts available when you want to go out and have a good time. You just need to look for these discounts. It may surprise you, but you can have a delicious yet affordable cocktail every night in Mexico if you plan it out right.
Dining Like Locals
Some of the best gourmet restaurants are located in Mexico and they are usually located in the top tourist destinations, but unfortunately, these restaurants are not affordable. If you want to still save money and dine out, then you should dine out where the locals do in Mexico.
Coupons
In Mexico, many of the top cities have joined with other countries with coupons. The coupons will help you with dining out at a discount, getting a massage, and going to the movies. You can save yourself a lot of money if you take advantage of using coupons and follow the offers in your area in Mexico. 
Make Friends
You should make friends in Mexico. When you have Mexican friends you will see how living cheap can occur in Mexico. Your new friends will tell you who to hire if you need a plumber carpenter or electrician. You won't be paying "gringo" prices either. You can eliminate being ripped off when your new Mexican friends recommends services for you.
Health Insurance in Mexico
When you relocate to Mexico you should purchase Mexican health insurance. The health insurance is very affordable and you will be saving a lot of money on private healthcare needs if you become sick.
Affordable Electric Bills
Unfortunately, many expats do not know that the area that you live will determine and effect the electric bills. For each area and neighborhood is where the tariffs are decided. Poor neighborhoods pay less for their electric than those that live in an expensive neighborhood. If you want affordable electric bills, then you may want to live amongst locals instead of choosing an area that is mostly expats.
You can live cheap and happy in Mexico by using these tips provided above.