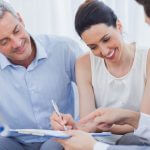 If you are asking if it's possible to buy Mexican property even if you are a foreigner, the answer is, Yes! Take a look at this brief guide to buying property in Mexico as a foreigner.
Buying property in Mexico as a foreigner
It is possible and legal for foreigners to purchase lands in Mexico even those near-the-beach locations which are actually considered as Federal Zones. It is a common misconception that foreigners cannot own a real estate in Mexico. The reason behind this incorrect notion is the constitutional limitations related to owning a land that is just within 50 km (31 miles) of the coast or 100 km (62 miles) from international borders. Nevertheless, buying property in Mexico as a foreigner is totally possible.
What are the requirements for buying property in Mexico as a foreigner in the federal zones?
There are certain requirements for a legal purchase to be made, for instance, a fideicomiso. For foreigners planning to buy real estate within Mexico, it is good to consider that this requirement is only part of the purchasing process which is pretty straight-forward in reality. Take note that there are many banks capable of providing this type of service. The fideicomiso will involve a yearly charge however.
What are Fideicomisos and how do they work?
Non-Mexican citizens who wish to buy land within areas restricted by Mexican laws like those in well-known beaches including Puerto Vallarta and Cancun, need a trust deed through a Mexican bank. The bank will act as a trustee on behalf of the foreigner who aims to buy the land. Although the bank serves as an intermediary, all rights of ownership belongs to the foreigner who purchased the land. Simply, the beneficiary (foreign purchaser) controls the rights to the trust while the trustee (the Mexican bank) manages and oversees the trust. That means you get to enjoy all the benefits to occupy, rent, transfer, sell and bequeathing the property in a legal testament.
Are Bank Trusts Renewable when buying property in Mexico as a foreigner?
Fifty years is the initial term of a Fideicomiso bank trust. At the end of the 50-year term, it can be renewed for another 50 years or in perpetuity. Selling your property to a Mexican national in the future terminates the bank trust. If you sell to another foreigner, a simple transfer of the right to the trust is done, or the new purchases can have their own fideicomiso.
Who Can Be Appointed as Beneficiaries of a fideicomiso?
When the trust is finalized, foreign owners need to appoint substitute beneficiary(ies). The substitute beneficiary will receive all the rights pertaining to the trust if ever the beneficiary passes away before the 50-year lifetime. Through this procedure, additional benefits can be enjoyed. For instance, you heirs do not have to go through any probate proceedings with Mexican courts. Meaning, they get to save time, money and effort.
Need any more assistance when buying property in Mexico as a foreigner. Contact me today for more information by leaving a comment here.