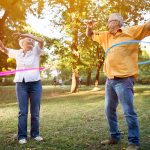 "Baby Boomer" is a popular term to call someone who was born between 1946 and 1964. Are you a Baby Boomer? That probably means that most of your children are all grown up and even have their own families. You might be thinking and looking for the best place to spend what you have put away after many years of working. Do you know that the top destination for baby boomer retirees is none other than Mexico?
Why move to Mexico?
Either moving part-time or for life, most Baby Boomers look to Mexico as the ideal place to enjoy simple but comfortable lifestyles. Financially, retired people are not as comfortable as before. Fixed incomes become less and less able to afford them convenient lifestyles. Even those who are nearing retirement age will find that living costs all around the world are increasing while you income is not. Aside from that, taxes like property taxes are getting a larger slice of your budget.
Here are some attractive reasons why moving to Mexico is an ideal choice:
It's cheaper!
This unpleasant economic situation becomes the reason why many Baby Boomers seek out moving to Mexico. In Mexico, baby boomers can stretch their incomes because their financial expenses are lower compared to those in the US, Canada, and Europe. Property taxes and even household maintenance and other commodities are relatively lower than what you will find in other countries. Retirees will enjoy a lower cost of living and can even acquire new properties in Mexico.
More Affordable Real Estate
A recent trend among Baby Boomers is that those with larger family homes are now choosing to downsize to own smaller houses in exchange for more affordable living or to purchase new properties abroad. Those who still want to have a strong foothold in their home country often buy a smaller vacation home to use during the winter season or as an additional source of income through rental fees. But there are others who decide to completely move away from their homeland, making Mexico their country of residence. Finding and buying a property in Mexico is an ideal option to do so.
Wonderful Facilities and Amenities
These are great reasons for Baby Boomers to consider emigrating to Mexico. But there are still other attractive opportunities available including modern healthcare facilities, excellent roads and aerial connections, beautiful climate, proximity to the US and Canada, and good infrastructure and other amenities.