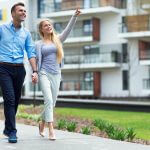 So you're moving to Mexico, perhaps to stay for life or maybe just for a few years, and you need somewhere to stay. Finding accommodation in a new place is the most pressing and obvious of concerns when moving, but it's also one of the most stressful aspects of emigration. After all, his house or apartment will be your home, your base of operations in this new country and so it's so key to get it right.
Here's how you can make rental and real estate in Mexico easy.
Sort Your Priorities
Figure out what is most important to you. Is it, first and foremost, the length of the commute which will decide where you stay? Or is it more important that you're in a rural/coastal area? Is a spare bedroom necessary or would you rather have a garden? Of course both might be ideal, but often you must make concessions to stay within budget; figure out where you're willing to make concessions, if you need to.
Get An Agent
Once you've done this you should look into agents in the area in which you wish to live. Of course it's perfectly possible for you to find a home by yourself, but Mexico (like all countries) has its own quirks of property law, and a good agent will be able to do the procedural heavy lifting for you. Better still, in Mexico, it is the landlord or seller who pays the agency fees for a transaction so it won't cost you any more to get this help!
The benefits are pretty obvious, too; a local agent will know what prices you can expect, where the "good" areas are, and will even act as an interpreter/negotiator when you need them to. They will also get to know your situation and needs before offering you compatible properties from the local area.
AMPI
If you're in Puerto Vallarta you should also make sure that your real estate agent is a member of AMPI (Asociación Mexicana de Profesionales Inmobiliarios, Ciudad de México, A.C). This regulatory body was set up to protects the interests of the consumer by regulating real estate agencies.