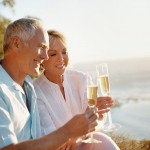 North American investors have trusted their hard-earned dollars to the risks of the investment market for a long time now, but there are strong signs that the focus is quickly shifting to real estate as global uncertainty continues,
Bricks and Mortar investments
As a secure, "bricks and mortar" investment real estate is inherently less prone to violent fluctuation than the stock market in many ways, and for many reasons. Although a large down payment is generally required for investment in property the positive returns that are offered by certain types of investment properties are a powerful lure for savvy buyers. It's all about knowing how to find income-producing properties in places like vacation hotspots, retail locations, and in niche markets like student accommodation or homes for young families.
There are many ways in which you can invest in real estate today; from buying a real estate investment fund (FIBRA and REIT) to owning a private residence, retail spot, vacation home rental, office space, or even turnkey vacation home rentals… the options can seem endless.
Buying real estate or investing in the stock exchange
At first glance it may seem that the stock exchange provides better investment options when compared to real estate, but when you consider the effects of inflation account (as well as the income you can make from real estate) you're getting a much clearer reading. Appreciation should also be considered; you're making money simply by holding onto a property in many cases. One way in which many people invest effectively is to buy in emerging locations as appreciation can occur rapidly when development occurs.
There are many reasons as to why real estate may be a better choice for investment than the stock market. These are just some;
Greater personal control
Tax Advantages
Real Estate is a more secure asset
Easy Analytics
More stable
You can use it
Whatever your age real estate makes good sense for an investor who is interested in consistent returns as well as steady and secure growth. Real estate will most likely continue to be a safe investment in the future, whereas any stock market linked investment comes with significantly more risk.