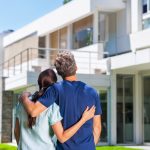 If you are considering buying a home, then you have no doubt done your research as to what options you have in your area. If you live in a major city you'll have a plethora of options at your disposal. If you're not yet convinced as to whether or not a condo is for you then read our list of benefits which come with living in a condo building.
Best value
For first time buyers and retirees (and those on a budget) condos are really the best way to go; in general, per square foot, condos cost less than single family homes of the same condition in the same area. This means that you really get more bang for your buck!
Extra Luxuries
In addition to your property, condo buildings offer benefits and perks like on-site amenities to their residents. These might be things like party rooms, protected parking, fitness centres, or pools. These make life a little more convenient and enjoyable, and they would be resource consuming additions to the family home!
Low maintenance
If you're not keen on all the responsibilities and duties that come with owning a single family home than condo living might be for you. They tend to come move-in ready and offer a lifestyle that is low-maintenance and convenient. This is perfect for those who lead very busy lives. If you're not particularly good at DIY or hate the idea of getting sweaty in the pursuit of repairs and upgrade, then condo life is definitely for you! Your part in maintenance is restricted to the interior of your condo, while the outdoor and structural repairs and upgrades are sorted by your condo association fees.
Sociable lifestyles
You might get to know your neighbors over time if you buy a single family home, but the higher number of residents in condo buildings means that you're more likely to find a group that you really click with. If you're a social animal you should definitely consider purchasing a condo rather than a single family home.
So you see, condo living definitely has its benefits for people on a tight budget when it comes to time and money! Retirees and first time buyers should give condos special consideration.