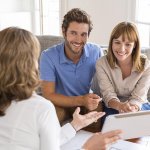 Mexico is a delightful place when it comes to real estate options; whether you are looking to buy a beautiful villa which overlooks a tropical scene, or want to see your own dream home built from the ground up Mexico can offer just what you need. Take a look below at which opportunities are calling to you here in Mexico
An introduction to Mexican Real Estate
Mexican Real Estate – Houses
Houses in Mexico are generally two stories high, and perhaps even one or two more in larger cities, and the traditional Mexican house can generally count on having a courtyard too. These were designed to keep the abode cool on hot summer days, but more modern houses have shifted from this blueprint and have come to resemble homes like those found across Northern America and Europe.
Mexican Real Estate – Condos
In terms of Mexican real estate a condominium refers not to a building itself, but rather to a type of ownership! A condo is when you own a unit which is actually part of a larger building; there are usually communal areas such as a pool or gym room which you can use. Your condo association fees help to maintain them, and while you cannot change these areas you can renovate the spaces and the walls you actually own. Condos have become more and more popular in Mexico in recent years.
Mexican Real Estate  – Villas
The word Villa, for Mexican real estate purposes, originally described indulgent and luxurious home which were occupied by rich Romans when they needed some relaxation time. Today, the term Villa still summons the image of elegant opulence now, but the word now covers a variety of different types of homes and accommodations from large, well-kept vacation home to a city center apartment.
Mexican Real Estate – Condo-Hotels
A Condo-Hotel, or Condotel, is usually a top of the range high-rise building comprised of units which can be bought as real estate. In essence, some of the suites in a luxury hotel are made available for purchase on the Mexican real estate market; one benefit is that you also get access to the hotels services and amenities.
Mexican Real Estate – Apartments
An apartment is a residential unit in a larger building which can be rented or bought; the style and location can vary, however, as can the size. From big, three bedroom apartments to small one bedroom studios apartments are versatile and popular.
Mexican Real Estate – Build Your Own Home
If you wish to put your own ideas out into the real world you can always buy a piece of land and begin construction of your own dream home. If this is the option for you make sure you get recommendations for an experienced and dependable contractor from locals. Be present and make sure your voice is heard during the construction process to avoid any twists or surprises that will push you from your goal.
What is your favorite type of Mexican Real Estate? Leave your comments.