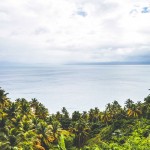 It is becoming more and more common for people to move to foreign countries for work, or even to retire; for Americans and Canadians the most common destination is Mexico. There are a number of reasons for this, but the great weather, lower cost of living, and fine healthcare are some of the biggest reasons.
If you're planning ahead for your retirement, which is a very sensible thing to do, you should read on to find out what the benefits and costs of becoming expats in Mexico are;
Expats in Mexico – what to expect
Affordable Living for expats in Mexico
Your pension will go much farther when you live in Mexico; this is partly to do with the excellent exchange rate, but also to do with internal factors, too. You will find that things like fresh fruit and vegetables are cheaper in many cases, likewise the farmers markets in Mexico are much less bourgeoisie (and therefore much more reasonable in prices).
Lower cost of healthcare
While this comes under the banner of cost of living, it deserves a special mention because healthcare, as you may well know, is at an all time high (in terms of cost) in the USA. In Mexico it is much easier to afford private hospital care and doctors; a standard doctor's visit will cost around about 500 – 700 pesos (the equivalent of around $30 – $40 at the current exchange rates). Likewise, over the counter and prescription medications are more reasonably priced here. For example, a bottle of medication costing around about $175 in the USA will usually cost around 175 pesos per bottle in Mexico (this is roughly $10) – for the exact same medication!​ Expats in Mexico without insurance can afford to be treated.
Nature and Climate
As expats in Mexico, not only will you benefit from the fantastic beauty of the natural landscape, and the many activities and attractions that center around it, but you will also have the benefit of a climate which is consistently pleasant. You might start to feel that you are on permanent vacation; after all, not many people can enjoy a margarita by the beach whenever they wish!
Travel back home to see loved ones
If you're a homebody at heart, or you're close to your family you can rest easy knowing that there are plenty of direct flights to and from the major cities in Mexico, the USA, and Canada. So nothing should stop you from seeing your loved ones regularly!
Foodies heaven for expats in Mexico
If you love food and want to immerse yourself in local culture Mexico is the place to do it. Street food, street performers, theaters, art galleries, and fine dining establishments can be found in tourist destinations and cities in every part of the country! If you want to ensure that you're never bored when you retire, a move to Mexico should definitely be on your list of considerations.
How much does it cost to be expats in Mexico
According to the popular retirement website www.internationalliving.com, a couple looking to retire to Mexico would need a pooled monthly income of $2,175USD/month in order to enjoy a good quality of life.
To give you an idea of what that means in this case; this estimate includes rent, utilities, healthcare, food, entertainment, and even allocation for domestic help in the form of a gardener and cleaner! So, as you can see this is a lifestyle that really could be a step up for many people!
Plus, as the Social Security Administration estimated in 2017 that the average retired American worker had a monthly income of $1,369USD/month. So, if both spouses had a similar income this would provide more than enough to live comfortably in Mexico.
So, in conclusion, when you begin to plan for your future retirement we would urge you to think about a move to Mexico to join the large numbers of expats who have already called this country their home! If you love experiencing new cultures, foods, and have an active sense of adventure this will be the perfect location for you. Furthermore, it could be a really sound financial decision
So, how do you feel? Would you like to be an expat in sunny Mexico? Let us know in the comments section below… Hopefully we'll see you on the beach!