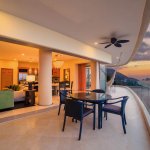 If you are considering purchasing real estate with the main intention of renting out your home, then you may want to know the benefits and pitfalls of short and long-term rentals. You may be surprised with the key points provided below. What are the benefits and pitfalls of short and long-term rentals? Read below to find out.
The Benefits of Long-Term Rentals
A long-term rental is generally 6 months or yearly. Here are benefits of long-term rentals:
When you have found a renter for your property you will not have as much work to tend to besides retrieving the rent. Advertising your rental, showing the rental, and answering calls won't be needed.
When you property is rented out you will have steady and stable income for that period of time. If you negotiate with the renter by offering a discount for paying the rent ahead, then the renter may do this.
The Pitfalls of Long-term Rentals
Here are a few of the pitfalls of long-term rentals:
Wear and Tear with Property
Usually long-term rentals will respect your property, but this also means that the property is being rented out long-term, so the property and furnishings will get more wear and tear.
You Can't Use the Property
When the property is being rented out long-term it eliminates you using the property.
Renters Squatter's Rights
Some renters will abuse their renter's rights once their contract is over. If the renters refuse to pay their rent, then it will be difficult for you to evict them due to their renter's-squatter's rights.
Benefits of Short-term Rentals
Renting your property short-term comes with benefits, which include:
Making More Income and Money
Short-term rentals is renting a property by the day, week, and month. You can earn more income and money within a shorter time period when you rent your property out by the day or week. You could even make the same amount of money if you rent your property for two weeks than someone that is renting their property long-term.
When your friends and family wants to come visit you, it can be done with a short-term rental. You can decide when to rent out the property or to use the property.
When the property will be rented out short-term the furnishings can be less expensive. You will not need to purchase an expensive refrigerator or stove. What is more important for a short-term renter is having more closet space.
The Disadvantages of Short-term Rentals
A short-term rental comes with disadvantages, which include:
Added Work and Responsibility
Of course the money is more, but there will be added work and responsibility too. You will need to do added check-ins, advertising, and upkeep with the property when it is a short-term rental.
Property is Less Respected
Many times a property that is a short-term rental leads to the property being less respected. The renters don't respect or care for your furniture and there is missing and broken items that occur too.