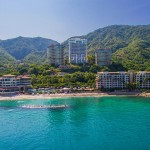 If you have been considering buying real estate for investment reasons or personal enjoyment, then you should really consider Puerto Vallarta, Mexico, because you would have weekend getaway real estate in Puerto Vallarta along with an amazing investment. This isn't a complicated or unrealistic idea, because you can own property in Puerto Vallarta, Mexico with no problem. Of course, there are concerns when it comes to buying real estate in Mexico such as maintenance during the times that you are not using the property or the traveling being a good distance, but don't let these few concerns keep you from an amazing weekend getaway real estate in Puerto Vallarta along with a great investment.
Did you know that if you own real estate at the Garza Blanca Preserve in Puerto Vallarta is stress free, and it doesn't matter how much time you spend there? Now, can you see why buying real estate in Puerto Vallarta is a wonderful option, and the real estate at Garza Blanca is even a better option, because you will have a weekend getaway real estate in Puerto Vallarta, Mexico without worrying about the repairs and maintenance, and you will be investing too.
Puerto Vallarta is a Short Flight
It may surprise you to know that you can get to Puerto Vallarta by plane within just a few hours. Many of the popular US cities such as Houston, Los Angeles, Laredo, Phoenix, San Francisco, Dallas, and San Diego will get you to Puerto Vallarta within three hours, and some cities is even shorter, so your weekend getaway can start quicker. Although, Toronto, Vancouver, New York, Chicago, and Seattle is a little longer flight, you will still get there with enough time to kick your weekend getaway off.
Mexican Nationals looking for Real Estate in Puerto Vallarta
Puerto Vallarta is not only a favorite weekend getaway for non-nationals, but for Mexican nationals too. The Guadalajara residents will drive four to five hours and some will take a twenty minute flight to arrive to this favorite location. There are direct flights for Leon, Tijuana, Mexico City, Queretaro, and Monterrey too.
Garza Blanca Homeowners Association
Many concerns for purchasing Puerto Vallarta real estate is the maintenance for a second home when it is so far from the main home, but Garza Blanca Homeowners Association makes this easy for you. All of the common spaces and areas are designed for the enjoyment of everyone and these areas are always cleaned and kept up. You can even choose maid service when you are gone as this is another optional choice and benefit.
Garza Blanca On-Site Security
Real estate in Puerto Vallarta at Garza Blanca will keep you safe as the gated preserve has on-site security 24/7. You will not have to worry as your home is being protected at all times. All of the windows and doors have the best locks installed, which will also keep you secure and safe.
Vacation Rental Property
The Garza Blanca Preserve has a breathtaking and beautiful waterfront setting, which is very sought out. When you are not using your home, then you can use it at vacation rental property. This vacation rental property comes with many gourmet dining options, the best spa, pools, front beach access, and more. You can let the resort handle the vacation rental of your property or you may hire a property manager to take care of it for you.