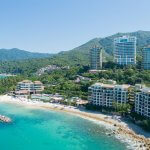 Buying a real estate property in Puerto Vallarta is a great decision. Before you purchase Puerto Vallarta real estate, consider the following helpful information which you should know before you start the process.
Insurance on your Puerto Vallarta Property
Various types of insurance for your property are readily available in Mexico at low costs. The following insurance is necessary among others when purchasing Puerto Vallarta real estate: liability, damage, and earthquake.
Financing Puerto Vallarta Real Estate Investments
Unless you are a permanent resident in Puerto Vallarta or a Mexican national which makes you eligible for a Mexican mortgage, you need to be able to pay for your Puerto Vallarta real estate purchase in full. Real estate purchases in Mexico are normally in cash transactions. Therefore, you may need to organize equity loans, second mortgages, personal lines of credit and others back home.
Rental Potential on Puerto Vallarta Real Estate
Homes and condos in Puerto Vallarta enjoy strong rental market.  Annually, the average occupancy is 70-80%. These quality properties are competitively prices and you can expect to have them rented as good as any hotel.
Equity
Traditionally, buyers who purchase Puerto Vallarta real estate do so for them to enjoy a second home for vacations or retirement rather than increase personal wealth through speculation, though it is likely to make a profit. Short-term speculation is a relatively new concept in Mexico when applied to real estate market. So if you own a Puerto Vallarta real estate in the most desirable tourist areas, you can expect a good rise in property values.
Closing Procedures
Both buyers and sellers do not need to be present at closing but can be represented by their Sales Associate through a power of attorney when selling Puerto Vallarta real estate. The closing costs are paid by the buyer while the seller pays the capital gains taxes and real estate fees. The closing process in Puerto Vallarta usually takes between 30-45 days to process and it includes processing of paperwork and escrow. A local public notary needs to carry out the process. 
Property Taxes
Known as 'Predial' in Spanish, property taxes are very low for real estate in Puerto Vallarta. Compared to USA and Canada, the rate is only around 0.08% of the assessed value and it is determined at the time of sale. Property taxes must be paid on a yearly basis.
Maintenance on Puerto Vallarta Real Estate
For condominium owners, common area maintenance and security is usually handled by each building's Condominium Owners Association. You need to calculate a budget for your property maintenance as well as set aside an amount for the common areas maintenance fees.
Property Managers
Once you purchase a Puerto Vallarta real estate, there are possible instances where you may have to leave your property for a length of time. When this happens, you would want to consider a property management company.
Are you getting a good deal?
You can get a positive answer to this question when you purchase a Puerto Vallarta real estate. Comparing to what your money would buy, in relative terms, with the housing market outside of Puerto Vallarta, you can be sure you will get a great deal. You can also include other benefits such as local beauty, cost of living, ambiance, safety, and life goals.