When you're staying in Puerto Vallarta it's natural to want to see everything that this beautiful part of Mexico has to offer. If that's something you'd be interested in you'll be pleased to hear that the Vallarta Botanical Gardens are only a short taxi ride away from Downtown Puerto Vallarta and makes a great day out.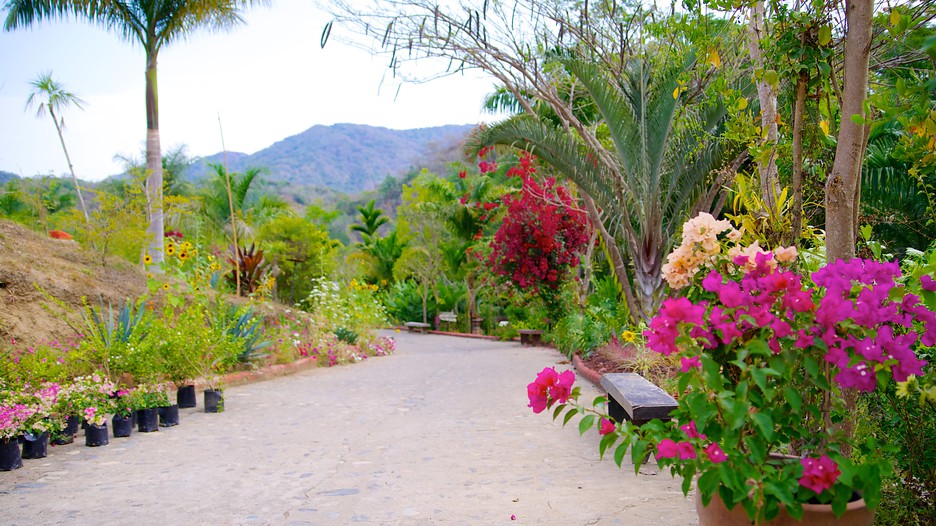 Day Out in Puerto Vallarta
As you move further up into the mountains you'll notice two things on your day out in Puerto Vallarta dedicated to nature. One, that the air is much cooler and less oppressive, and two, that there is a reason that these Gardens are Puerto Vallarta's best kept secret. The sign marking the entrance is quite small and easy to miss so you're best getting someone who knows the way to take you the first time.
A Fee Worth Paying
When you enter the park you'll be greeted by a member of staff and will have to pay a small fee for entry, but it's more than worth it. The Vallarta Botanical Gardens are not only stunning, but they are part of an organization that runs education and conservation programmes in the area. All money raised in and by the park goes to its upkeep and the charitable programmes associated with it.
The Vallarta Botanical Gardens fund research projects as well as funding programmes of education aimed at improving the knowledge people hold about the world they live in. They are also involved in some very specific conservation activity concerning Macaws and other breeds of Parrot. If you come at the right time of year you might even be able to participate in the flower and bird festivals they hold!
On an average day out at the Vallarta Botanical Gardens, however, you can choose to go directly into the gardens, or stop off in the main building first. The gardens have many mini trails which are well sign posted and are designed to show you certain parts of the park in all their glory. Some paths will take you down by the river where you can, if you're brave enough, take a dip in the cold waters, whereas others will take you up into the jungle areas. The gardens are home to many plants including Cacti, Agave, Vanilla, Coffee and Tobacco! In the main building you'll find the day beds, orchid gallery, restaurant and gift shop (which also sells amazing local produce!).
The Vallarta Botanical Gardens are open Tuesday to Sunday from 9am to 6pm between April and November.